Camping Avelanède Verdon Provence Lake of Sainte Croix
Video of the camping:
Recorded in the summer of 2017..:-)
Do not hesitate to follow us on facebook to see our new facilities and services
Good visualisation..:-)
The campsite is committed to the environment
At the Avelanède campsite, we believe that every gesture counts. We are aware of the impact of tourism on the environment and we therefore want to ensure that this impact is reduced as much as possible. We try year after year to put in place actions that go in this direction because it is also part of our values. Through the reception of holidaymakers, we want to try as much as possible to transmit and raise awareness of the importance of preserving nature.
• Poultry house to recycle leftover food
• Installation of selective sorting containers at the entrance to the campsite
• Maximum use of natural cleaning products (vinegar, black soap, etc.)
• Recycling bins for the reception terrace and in each rental
• Recycling of cigarette butts for an association that transforms them into electricity
• Presence of aerators and economical showerheads in each rental to save water
• Replacement of each bulb with LED bulbs to reduce electricity consumption
• Raising awareness on reasonable use of air conditioning
• Zero waste bread deposit: we ask holidaymakers to bring their own bag to take away bread or pastries. The sale of bread and pastries is by reservation only to avoid food waste
• Offer of a breakfast with minimal waste (only by reservation to limit food waste, no jams in individual jars, no pods for sugar, no cardboard or plastic dishes)
• Raising awareness at each arrival on the importance of selective sorting
• Lighting with solar panels on the reception terrace
• Solar lighting in the evening and at night in the aisles of the campsite to reduce electricity consumption and in limited numbers to avoid light pollution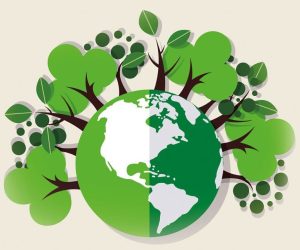 • Remember to take a water bottle to avoid buying plastic bottles, here the water is drinkable, you can drink it without hesitation
• Remember to provide a bag to take your bread and pastries
• During your meals in the restaurant, do not hesitate to ask to take back your uneaten meal leftovers
• If you take fries, burgers or pizzas to take away, do not hesitate to bring your own container
If you also practice eco-gestures in your daily life, all your ideas are welcome!
"Man should be the guardian of nature, not its owner." Philippe St-Marc