Camping Avelanède Verdon Provence Lake of Sainte Croix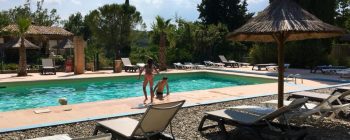 Small family camping, but with a large surface area. Perfect for children, parents and grandchildren or gatherings of friends. Camping Avelanède Verdon Provence has received happy campers for over 35 years. In the neighbouring region, sportive areas are within minutes away from the Verdon.

Open 2021 from 02/04/2021 to 30/10/2021
Opening réception:
Out July/August :8.15 am at 12 am untill 3 pm at 7 pm
In July/august: 8.15 an untill 8 pm.
Surface area: over 12 Acres
Centered in the lakes and gorges of the Verdon
Extraordinary environment
100 camping places
Heated swimming pool and children's pool till 13/05 untill 30/09
Free Wifi at the reception

Camper friends,
We are pleased to announce the opening of reservations for the 2021 season from: December 1, 2021.
Do not hesitate to come and spend your holidays at our family campsite and to contact us by email for any information.
We look forward to welcoming you for a great vacation!
Thibaut, Roland and the entire campsite team
Video of the camping:
Recorded in the summer of 2017..:-)
Do not hesitate to follow us on facebook to see our new facilities and services
Good visualisation..:-)